Maletis Story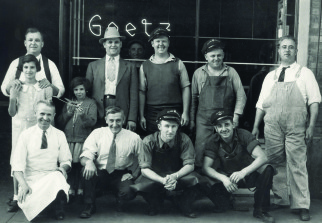 Founded in 1935 by Chris Maletis Sr., Maletis Beverage is a local, family-owned beverage distributor committed to providing the highest quality of service and products.  We are dedicated to building strong, lasting relationships with our customers, suppliers, and communities. We proudly distribute domestic, craft, local and import beers as well as a world-renowned portfolio of cider, wine, champagne, sake, and an extensive portfolio of non-alcoholic products that include CBD infused beverages and gummies.
Under the leadership of Chris Maletis Jr., the company saw tremendous growth as it built a portfolio of brands that have established Maletis Beverage as the preeminent beverage distributor in the Portland metropolitan area.
Since 2000, Rob Maletis has continued to grow Maletis Beverage while also keeping the company true to the principles established by his grandfather and father. Under his guidance, Maletis Beverage has grown into one of the largest beverage distributors in the Pacific Northwest, leading the industry in service, quality products and customer satisfaction.
Maletis Beverage currently operates out of two facilities located in Portland, Oregon and Vancouver, Washington.
Maletis Beverage employs over 450 of the finest people in the beverage industry that uphold the company's mission statement: "Leading the industry with quality products, teamwork and customer satisfaction."